The last Wednesday of September is World School Milk Day, a day that is observed in schools around the world to celebrate school milk and teach children about the benefits of drinking milk. Most people have probably never heard of this celebration but it would be difficult to overstate its significance. School milk programs are arguably the single most important driver of dairy consumption. To be clear: milk consumption is not merely increasing around the world, rather, milk consumption is being adopted as a wholly new behavior, and along with it, the idea that children must drink milk to grow and be healthy.
Many populations with no prior culture of milk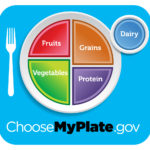 consumption are now fully buying into this idea. That dairy should be eaten everyday and even constitute its own food group, as is the case in the American dietary guidelines, is a predominantly Western view. Like many things Western, it is rapidly becoming the global norm.
School milk programs are crucial to this global cultural and dietary shift. These programs, whereby children receive free or discounted milk at school, are a means to subsidize the dairy industry and provide an immediate outlet for their products. The short-term benefits for the dairy industry are evident, but their long-term effects are more significant.
Those involved in what can be rightly called the School Milk Industry, which includes actors such as the United Nations Food and Agriculture Organization and the International Dairy Federation, speak clearly of the long-term goal. The importance of school milk programs is that it targets children. The taste buds, food culture and beliefs about nutrition of children are still an open slate, so by habituating them to drink milk one can create a future consumer base.
Milk is not only marketed as a food that is good or healthy—it's marketed as something that is essential to children's health, and by extension, to the healthy development of nations. The distinction is crucial, because if one particular food is necessary for growth, it means that other healthy foods are not quite healthy enough to fulfill the same functions. The implication of the rhetoric around school milk programs is that traditional foods are not up to the task of ensuring the growth and development of children. This rhetoric reinforces the homogenization of diets and agricultural systems that accompany the corporate globalization of our food systems.
In many regions with new school milk programs, lactose intolerance is the norm. One would think that unpleasant symptoms caused by drinking milk would put a damper on the rush to create a milk-drinking culture, but in fact, it doesn't seem to make much of a difference. This situation highlights the power of the West to define dietary norms, which is relevant to countless other foods, from soda to hamburgers. Even when one is lactose intolerant, the conviction that milk is necessary is so strong that instead of going without milk, the solution must be found elsewhere. A number of strategies are proposed by health professionals: lactase supplements, smaller and more frequent servings, lactose-free milk, etc. These strategies reflect and reinforce the belief that just as diets without milk (i.e. most traditional diets) are deficient, lactose-intolerant bodies (i.e. most bodies) are pathological. School milk programs powerfully assert the normativity of milk and of lactase persistence*.
We should counter-celebrate World School Milk Day by appreciating and sharing information about the myriad of plant foods enjoyed around the world that are rich in calcium. Let's teach children about their nutritional value and encourage them to be stewards of the biodiversity on which these foods depend. Let's truly work to build the health of children, not the profits of the dairy industry.
* Lactase persistence is the condition where one's body continues to produce lactase, the enzyme necessary to digest lactose, through adulthood. Lactase persistence is most common in cultures that have long consumed milk, for example those of northern Europe.
This post also appeared on seedthecommons.org.